Mortgages For Teachers & Education Professionals in Alberta
Get Pre-Approved in 24 Hours: The Simplest, Fastest Way to Mortgage — Backed by Our 5/5 Client Ratings!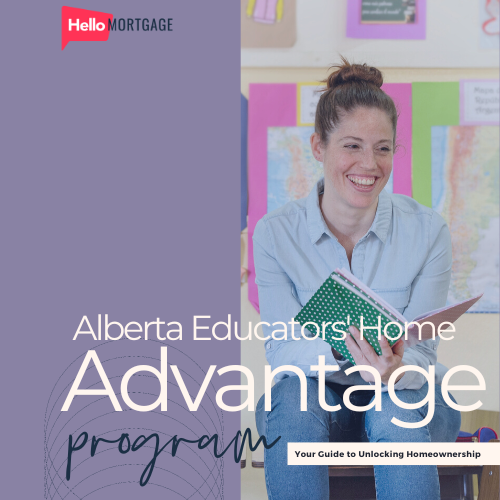 Elevate Your Path To Homeownership as a Teacher or Education Professional in Alberta.
We celebrate the invaluable contributions and dedication of teachers and education professionals in Alberta. Introducing the Educators' Home Advantage Program, a unique mortgage offering specifically designed with the needs of teachers and education staff in mind. Whether you're making your first foray into homeownership or revisiting the market, we are by your side, guiding you at every turn.


What is the Educators' Home Advantage Program?
The Educators' Home Advantage Program is a select mortgage package thoughtfully curated for the teaching and education community in Alberta. We recognize the passion and perseverance that goes into shaping the future, and this program is our salute to you. With competitive interest rates, adaptable down payment options, and a plethora of exclusive perks, this program aims to transform your homeownership aspirations into reality.
EDUCATORS' INTEREST RATE DISCOUNT
Benefit from reduced interest rates specially crafted for education professionals, leading to lighter monthly mortgage commitments.
FREE ADVICE FROM ALBERTA INDUSTRY EXPERTS
Take advantage of our extensive resources, including free educational emails, comprehensive guides, informative social media content, and personalized phone consultation sessions, all designed to empower you with the knowledge and support needed to make well-informed decisions on your path to homeownership in Alberta.
ADAPTABLE INCOME VERIFICATION
We understand that educators might have varying income patterns, especially when working on temporary contracts or substitute roles. While conventional lenders might hesitate, our partners comprehend the education landscape deeply. If you have been in a 'temporary' or 'substitute' role for over two years, they're all set to collaborate!
BOOSTED DOWN PAYMENT
An excellent opportunity for Alberta educators participating in employer-backed RRSP/Savings plans, coupled with the First-Time Home Buyer Incentive. Eligible homebuyers can utilize the employer-matched contributions and add an extra 5% or 10% via the first-time home buyer incentive, amplifying their purchase capacity and easing the homeownership route.
UPGRADED TO VIP STATUS & REWARDED
Step into our exclusive VIP Circle. Every month presents a chance to snag fantastic prizes, no conditions attached. Plus, by referring an acquaintance in need of mortgage insights, you could potentially win your mortgage or rent payout, up to $2,500 monthly!
FLEXIBLE APPOINTMENT SCHEDULING
Being aware of the varied hours educators sometimes work, we've adapted our scheduling to your convenience. Book sessions at times that suit you, including weekends and evenings. This ensures you receive the essential advice you need without reshuffling your packed agenda. Embrace a bespoke, accessible service tailored just for you!
Educating the Educators On Smart Mortgages



From young professionals to our valued teachers, discover why clients from all walks of life are giving us top marks for exceptional mortgage service. See how we're making the grade.