Mortgages for Health Care Workers in Alberta
Get Pre-Approved in 24 Hours: The Simplest, Fastest Way to Mortgage — Backed by Our 5/5 Client Ratings!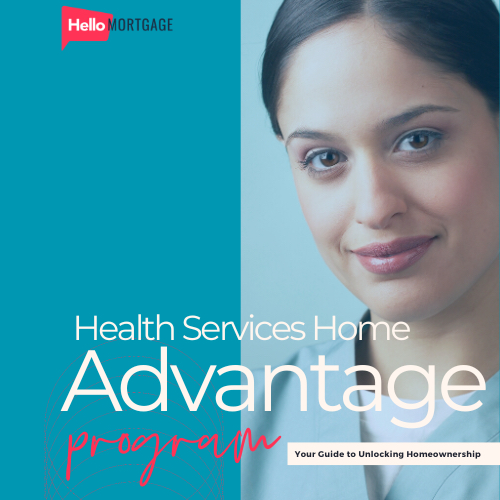 Elevate Your Homeownership Journey as a Health Services Professional in Alberta.
we honour the unwavering commitment and service of health professionals in Alberta. With the Health Services Home Advantage Program, we have blended the best of mortgage options to address the distinct needs of healthcare employees. Whether you're a first-time homebuyer or looking to refinance, we are here to support you every step of the way.


What is the Health Services Home Advantage Program?
The Health Services Home Advantage Program is an exclusive mortgage program meticulously crafted for the healthcare professionals in Alberta. We understand the challenges and commitment involved in serving the community, and this program is our way of expressing gratitude. With competitive interest rates, flexible down payment options, and a suite of exclusive benefits, this program aspires to make your homeownership dreams come true.
HEALTH SERVICES INTEREST RATE DISCOUNT
Secure reduced interest rates exclusively tailored for healthcare professionals, reducing your monthly mortgage payments.
FREE GUIDANCE FROM ALBERTA INDUSTRY EXPERTS
Take advantage of our extensive resources, including free educational emails, comprehensive guides, informative social media content, and personalized phone consultation sessions, all designed to empower you with the knowledge and support needed to make well-informed decisions on your path to homeownership in Alberta.
FLEXIBLE INCOME VERIFICATION
We get that healthcare heroes like you might juggle varied income streams, and sometimes carry the tag of 'casual' on job titles. Where most lenders might shy away from the 'casual' label, we are partnered with savvy lenders who know the healthcare battlefield inside out. If your letter of employment states "casual" or "part-time", as long as you've been holding the fort for at least two years, they're ready to team up!
DOUBLED UP DOWN PAYMENT
An advantageous way for Alberta employees who participate in an employer-matched RRSP/Savings plan and qualify for the First-Time Home Buyer Incentive. This unique offering enables eligible homebuyers in Alberta to use the employer-matched funds and add an extra 5% or 10% to their down payment from the first-time home buyer incentive, significantly boosting their purchasing power and paving the way for a more affordable homeownership experience.
ELEVATED TO VIP STATUS & REWARDED
You'll become a member of our exclusive VIP Club. Each month you'll have an opportunity to win great prizes - no strings attached. Additionally, by referring someone you know who needs mortgage advice, you could stand a chance to win your mortgage or rent payment, up to $2,500 each month!
CONVENIENT SCHEDULING & NO BANKERS' HOURS
We understand that healthcare professionals often work unconventional hours, which is why we offer a flexible scheduling system for our clients in Alberta. You can book appointments based on your availability, including evenings and weekends, ensuring that you receive the support and guidance you need without having to compromise your busy schedule. Say goodbye to traditional bankers' hours and enjoy a personalized, convenient experience tailored to your needs!
Ready to take advantage of this incredible program and embark on your journey to homeownership?
Contact us today to schedule a free discovery call. Your dream home is just a click away!
Your Dedication Deserves Our Devotion



From first-time homebuyers to healthcare heroes, our clients can't stop talking about their winning mortgage strategies. Read below to find out why healthcare workers - and beyond trust us for a seamless and advantageous mortgage experience.