First Time Home Buyer Mortgage Alberta
Get Pre-Approved in 24 Hours: The Simplest, Fastest Way to Mortgage — Backed by Our 5/5 Client Ratings!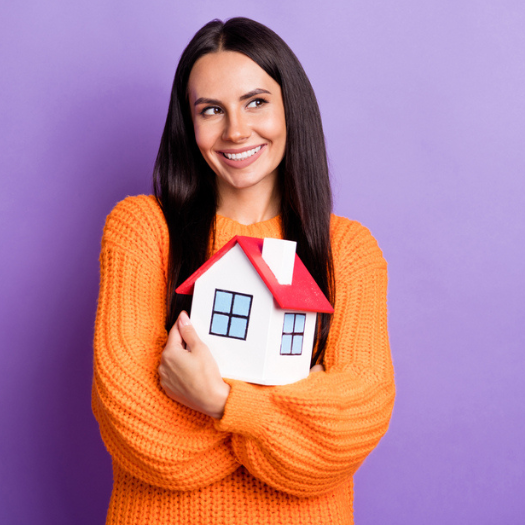 Say Hello To Your First Alberta Home
As Alberta's top mortgage brokers, we sprinkle a little magic into first-time home buyers' lives, guiding them to their dream home.

Are you a first-time home buyer in Alberta tired of making your landlord rich? Have you been stashing away cash for a down payment, eager to invest in your own cozy nest? The home buying adventure can be a rollercoaster of excitement and nerves, but our expert mortgage brokers are here to be your trusty sidekick!

We take the hassle out of home financing, so you can focus on finding your dream Alberta property within your budget. As the go-to mortgage brokers for first-time home buyers, we're all about making your home-buying journey smooth, efficient, and (dare we say) fun!

1. Unravel Your First-Time Home Buyer Budget in Alberta
Before plunging into Alberta's housing wonderland, it's crucial to know how much you can comfortably splash out. Our mortgage brokers specialize in first-time home buyers, offering nifty tools and resources to help you make the smartest decisions.

Give our online affordability calculator a spin, or complete a mortgage application on our website for a pre-approval. We'll work our magic to provide your maximum mortgage amount, including estimated monthly payments and interest rates. And of course, our trusty team is always ready to answer your questions.

Down payment? What down payment? If you're still saving, financial institutions offer RRSP loans for first-time home buyers in Alberta to use as a down payment. Reach out to us to learn more.

2. Snag Your Alberta Home Loan Pre-Approval
Taking the first step toward homeownership is a big leap, and a smooth start is essential. As leading mortgage brokers for first-time home buyers in Alberta, we believe in offering more than just competitive rates - we're all about the whole package!

We're wizards at financing options for first-time home buyers, providing guidance throughout the process. Our team is dedicated to ensuring you feel confident, informed, and ready to rock your homeownership journey.



3. Embark On Your Alberta Home Search With Confidence And Style
We know every mortgage application is unique, and we'll help you navigate the numbers, so you can focus on properties within your pre-approved price range.

With our assistance, you and your real estate agent will know exactly how much you can comfortably afford. Enjoy the confidence of a locked-in mortgage rate for up to 120 days at no cost to you as you hunt for your dream home in Alberta.


Alberta First-Time Home Buyer Programs: Level Up Your Benefits
As a first-time home buyer in Alberta, you can take advantage of three fantastic programs to help you level up on your path to homeownership:

First-Time Home Buyer RRSP Program
This program lets you withdraw up to $35,000 from your RRSP without tax penalties or claiming the funds as income. Withdrawal can take 2-10 business days, so plan ahead! Visit the Government of Canada website for the withdrawal form and more info.

First-Time Home Buyers Incentive Program
This program offers extra down payment funds of 5% to 10% to help you secure your dream home. Check eligibility criteria and calculate the amount you may qualify for here.

First-Time Home Buyers Tax Credit
The First-Time Home Buyers Tax Credit lets you claim $5,000 for the purchase of a qualifying home if you meet specific criteria. Learn more about this credit, which reduces your federal tax, on the Canada Revenue Agency website.

Transform your Alberta homeownership dream into reality with our expert guidance and dedicated support. It's time to start your next chapter, so contact us today and let the fun begin!

Turning Dreamers into Homeowners: Real Stories, Real Success

Discover how first-time homebuyers and seasoned property vets alike have navigated the mortgage maze successfully with our expertise.