Client Success Stories
Get Pre-Approved in 24 Hours: The Simplest, Fastest Way to Mortgage — Backed by Our 5/5 Client Ratings!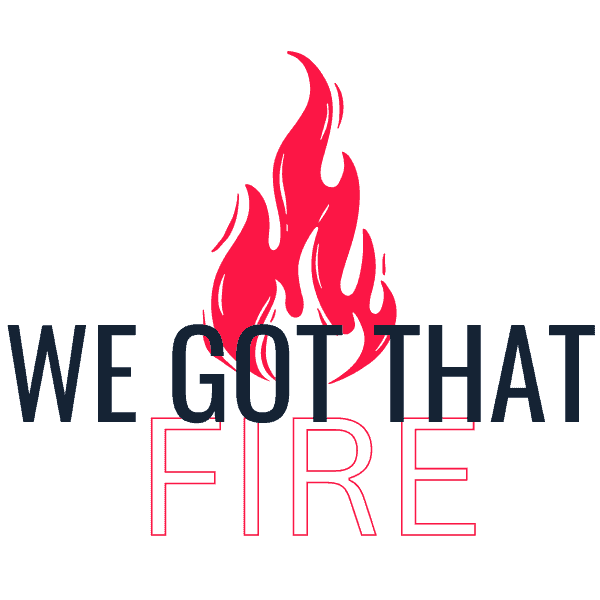 TURNING UP THE HEAT AND MAKING LOANS HAPPEN

As it turns out, people love us. But, we're not ones to brag.
Instead, we like to let our clients do the talking.


"Matt was very helpful in helping me find the right mortgage company for my new home! He answered all my questions and made sure the process went as smoothly as possible."
Erin D. (Sherwood Park, Alberta)
---
"Big shout out to Matt. From my first phone call to the end of the process, Matt made things super easy and was quick to respond to all my questions. The process was a lot more simple and quicker than I had expected. Looking forward to chatting again in 5 years! :)"
Teresa L. (Calgary, Alberta)
---
"In today's competitive real estate market it is important to make sure you have your financing in order. With properties going into multiple offers having a pre-approval letter shows sellers you not only have the ability to purchase the home but are serious about buying a home. Having a knowledgeable mortgage broker like Matt is an amazing asset. For example this week I was negotiating a deal for my clients that would require them to carry bridge financing for close to 30 days. Matt was available late on a Saturday evening to discuss the options and costs with my clients so they could make an informed decision on how they wanted to proceed with the deal. Matt always makes sure that my client's needs are met and that their mortgage fits their financial situation. If you have a move coming up or your mortgage is due for renewal soon, be sure to call Mathew first!"
Realtor© DeeAnn Hotte - eXp Realty (Edmonton, Alberta)
---
"Thank you so much for helping us get into our first home! You made the whole process as easy as possible."
Andrew and Adrienne C. (Hinton, Alberta)
---
"As a Real Estate Agent, time is of the essence for my clients and I know that Matt can provide the information my buyers need concisely and at the best possible rate. Top-notch customer service to boot!"
Realtor© Steven Lubiarz - Greater Calgary Real Estate (Calgary, Alberta)
---
"Matt has exceptional customer service. He is fast and efficient and cares for his client's needs. We highly recommended him."
Jordan and Jessica C (Edmonton, Alberta)
---
"This was my first home purchase and Matt helped me every step of the way. Everything is digital and easy. Barely felt like work! Highly recommended."
Nicole B. (Edmonton, Alberta)
---
"Matt you have been such a huge help in allowing us to realize the dream of new home. We couldn't have envisioned this without all your assistance. Thank you so much!!"
Lesley & Jacob R. (St. Albert, Alberta)
---
"Matt provided great service and helped me find a mortgage that suited my needs. Highly recommend!"
Morgan B. (Edmonton, Alberta)
---
"Matt was amazing to work with, he really cares and brought everything together quickly and very professionally!"
Johanna R. (Edmonton, Alberta)
---
"Matt was there for us every step of the way! He's very personable and very knowledgeable. We highly recommend Matt if you're looking at purchasing a property!"
Rebekka & Bryan B. (Sherwood Park, Alberta)
---
"A speedy way to get pre-approved. Matt was very helpful with any questions I had throughout the process. Would recommend."
Rowen D. (Whitecourt, Alberta)
---
"Matt was a great help in our first home purchase! He walked us through the whole process and we are quite satisfied with the mortgage product we were recommended. We really liked all his well styled emails and fantastic marketing"
Kurtis R. & Nick F. (Calgary, AB)
---
"Matt is awesome to work with! As a first-time homeowner I haven't had much experience nor an understanding of mortgages and he has done such an amazing job of walking me through the entire process without feeling pressured or less than. I highly recommend using Hello Mortgage!"
Fernand S. (Edmonton, AB)
---
"Matt was so wonderful to work with. From answering every question we had, to making this the most seamless process ever it was such a pleasure. Thank you so much for the timely responses and the professional advice. You were amazing!"
Chelsi & Matthew P. (Edmonton, Alberta)
---
"Matt was great to work with! We didn't think we would be able to be in our home for another year but we were pleasantly surprised at being approved for a mortgage! He was friendly, efficient and clear about everything he needed. We would not be in our own home already if not for him. Thank you so much Matt! It was great working with you."
Jacob & Mayne D. (Edmonton, Alberta)
---
"You go above and beyond to make this experience a positive one for your clients! Thank you so so much for all your help in setting me up for my home purchase! It is all much appreciated!"
Lisa G. (Edmonton, Alberta)
---
"It was an absolute pleasure working with Matt on my first home purchase and mortgage. Matt is very friendly and easy to work with. He is always quick to respond (even outside of work hours) and was very patient with my many many questions. He made the whole process very straight-forward and simple and took a lot of stress off of me. Thanks for all your help Matt!"
Nicole H. (St. Albert, Alberta)
---
"Matt, "thank you" doesn't begin to cover it. We are so grateful for all you've done for us."
Lindsey & Jesse D. (Hughenden, Alberta)
---
"How do I begin talking about this gem of a human. I am so grateful that I used Matt as my mortgage broker. He is such a genuinely nice and friendly person and he made the whole experience of working with a broker easy and seamless. His website was especially user friendly and he was always available to answer any question I had, no matter how silly i thought it to be. 10/10 would recommend to anyone I know!!"
Rebecca D. & Jonny M. (Edmonton, Alberta)
---
"Working with Matt to buy my first home has been a wonderful experience! He has been available to answer all of my questions and help guide me through the mortgage process. I would highly recommend him!"
Jenna M. (Edmonton, Alberta)
---
"Matt was fantastic and made the home buying process a lot more enjoyable!"
Elaine N. (Calgary, Alberta)
---
"Matt is the man! Thanks so much for all your patience and hard work during this process. For us newbies, it was greatly appreciated."
Vanessa F. & Julian E. (Calgary, Alberta)
---
"Matt's process for getting a mortgage quote was timely, user-friendly, thorough, and somehow... fun! His professionalism and passion really shine - I would absolutely recommend working with Matt for your mortgage needs."
Alicia S. (Calgary, Alberta)
---
"I would recommend Matt to anyone, especially first time home buyers. He made the process simple and helped me get a great rate."
Michael M. (Edmonton, Alberta)
---
"Matt's application process is super simple. He goes above and beyond for his clients. Would 100% recommend him for your mortgage needs. Thanks Matt!"
Debbie C. (Spruce Grove, Alberta)
---
"I am so, so happy that we went with Matt for our first house purchase! We had just recently moved to Edmonton and were eager to own a home, and Matt helped us overcome a number of hurdles to make it possible! Whenever we had a concern about something, we would always reach out to him and he would promptly respond to help us out. Super friendly, very professional, awesome service! If you're like me and know nothing about how to find a mortgage broker, take this review as a good sign to consider going with Matt! :)"
Julianne & Aron H. (Edmonton, Alberta)
---
"Thanks for the help and for the quick service and answers."
Joe V. (St. Albert, Alberta)
---
"I just want to say thanks. From the first phone call to the end of the process you made things seem easy and you guided us along. I loved your online mortgage process. Very user friendly and straightforward. Thanks again for everything."
Samir S. (Edmonton, Alberta)
---
"We had been working with our bank on our mortgage and were not happy with the service and options they were providing. We sent Matt an email detailing our specific issues with the mortgage financing on a Saturday night. Matt responded quickly and reached out with a call to us that night! This is unheard of in the banking world! During the process he listened, provided advice and was easy to chat with. He even reached out to our real estate agent as we had an offer to purchase on a home. Matt must not have slept that night because the next day he connected with us again with all our options for financing - Talk about dedicated! Unfortunately, we ended going back to our back due to the large penalty they were charging us to break our mortgage. Even though he didn't complete our mortgage, he was amazing to deal with and we highly recommend him! We will definitely be calling him at renewal time! He's earned our future business!"
Cody W. (Edmonton, Alberta)
---
"In connecting with Matt I thought I was going to get the best interest rate but I got way more than that. Matt spent the time to understand our situation and create a custom mortgage just for our needs. Matt also shared a lot of great advice and knowledge that we would have been lost without. Highly recommend! He is not your typical broker."
Marie W. (Edmonton, Alberta)
---
"Matt did an awesome job to help us get approved with our mortgage, always there to help us whenever we had questions. We'll definitely recommend him to our family and friends"
AJ & Vanity G. (Leduc, Alberta)
---
"This is my second time working with Matt and he is amazing! Goes above and beyond to make it happen! Thank you!"
Beth H. (Leduc, Alberta)
---
"Matt was wonderful to work with from start to finish. He was clear about which documents were needed, was very communicative and answered all of our questions in a timely manner. Matt worked tirelessly to ensure we got the best mortgage for our home. Would highly recommend working with Matt."
Amanda H. (Leduc, Alberta)
---
"Matt and his team worked hard and figured out mortgage options suitable for my needs. I would definitely use his services in the future."
Ryan P. (Wetaskiwin, Alberta)
---
"Thank you for your assistance securing my mortgage and answering my endless questions!!!"
Rose S. (Edmonton, Alberta)
---
"We loved working with Matt! He was so thorough and patient, and was glad to answer our questions every step of the way."
Brett & Katherine (Edmonton, Alberta)
---
"We had the pleasure of having Matt as our Mortgage Broker and we cannot be happier. Matt was very responsive and professional. From the very beginning, he walked us through the whole process and answered all the questions that we had. Once we were approved, he explained all our options and made sure we understood all the numbers. We appreciate you Matt! Thank you."
Joe T. & Shawna C. (Calgary, Alberta)
---
"An extremely kind and professional person who can navigate all the ins and outs of mortgages, always keeping the clients' best interest in mind."
Marcel & Jillian A. (Drumheller, Alberta)
---
"Matt was amazing to work with - he was fast and kind, answering all 1000 of my questions and making sure I didn't worry about anything. It was also very easy to provide all required documents etc., even though he's in Edmonton and we are in Lethbridge! I would recommend him to anyone! He made the stressful process of mortgage approval easy and painless! 10/10"
Steff & Scott O. (Lethbridge, Alberta)
---
"Matt Broom-Hall was amazing to work with! So knowledgeable and he really cares about his clients."
Tammy K. (Medicine Hat, Alberta)
---
"Matt has been amazing to work with throughout the process of buying our second home! He is great to communicate with, extremely kind & charismatic, and you can tell he cares about his clients; getting back to any questions or concerns quickly, even after hours! All the hard work is very appreciated!"
Taylar & James W. (Wetaskiwin, Alberta)
---
"Dealing with Matt was easy and he was always ready to help us when we had any issues!"
Kirsty & Levi S. (Hinton, Alberta)
---