Canmore Mortgage Brokers
Say Hello To Mortgages & Lending Made Easy — Rated 5/5 Stars By Our Clients!
Canmore Mortgage Lending Made Easy.
Getting a mortgage for your first home (or your next home), renewing or refinancing your mortgage, or consolidating your debt has never been easier. We help people in Canmore, Alberta with their mortgage lending needs.
We're not your typical Canmore mortgage brokers
As top-rated Canmore mortgage brokers, we don't just provide loans; we tailor experiences. Offering customized mortgage products and services, in terms you can understand. We've changed mortgages for the better, so you can worry less and live life to the fullest.

How It Works

We take an intimidating process and make it an exciting—and easy—one.

Apply Online
start with our quick cutting-edge, online mortgage application.

Get pre-approved for a mortgage in less than 24 hours.
Let's Get Started!
We Find A Loan
Once we have your application + income docs in our secure portal, we work our magic to find the right loan for you.
You Got This
We give you updates along the way and before you know it you'll be celebrating a successful close.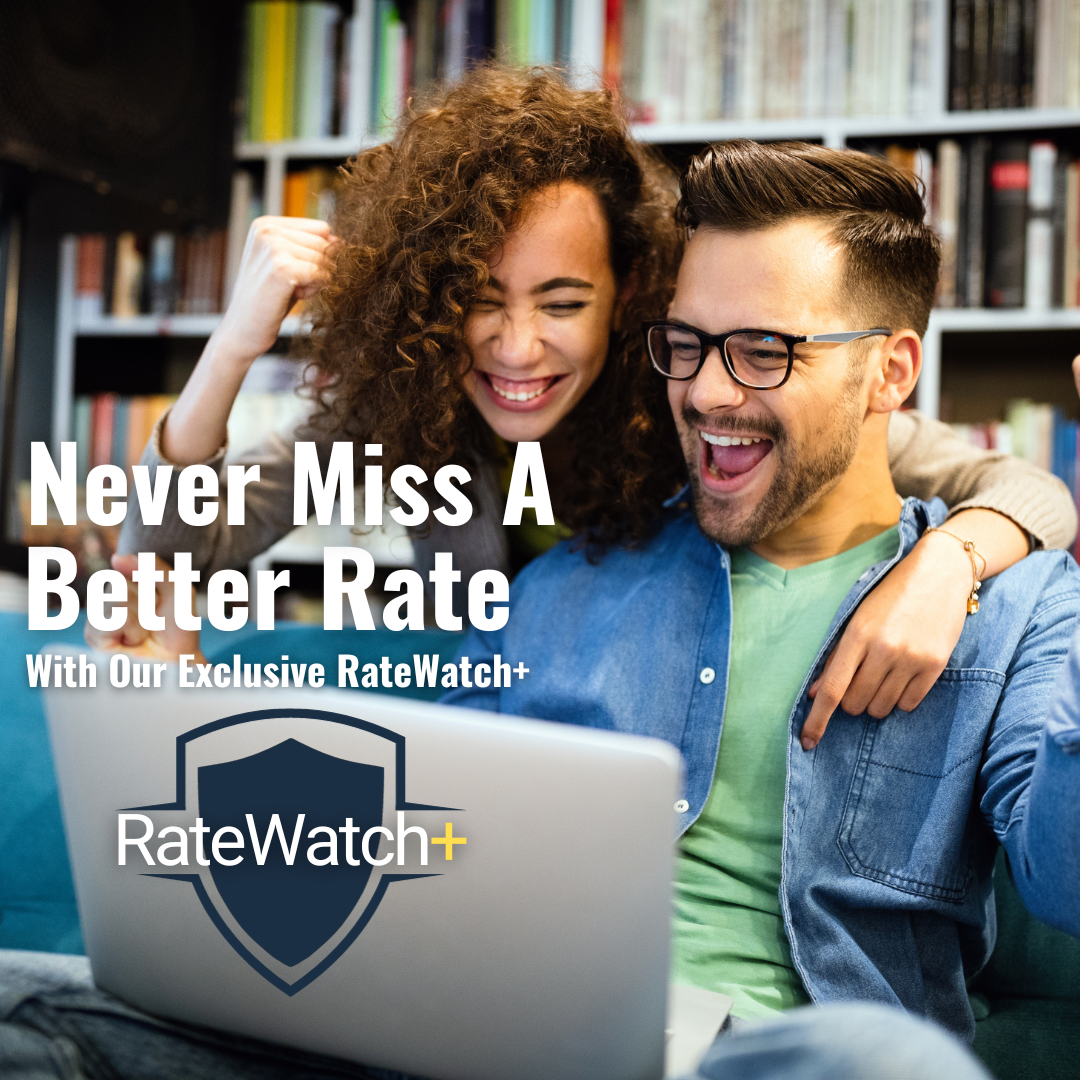 Your Mortgage, Supercharged
Elevate your mortgage experience with RateWatch+. Even after your mortgage closes, we're always on the lookout for better rates, ensuring you capitalize on every saving opportunity. We've always promised an unparalleled lending experience. With RateWatch+, we're adding an extra layer of confidence and control over your financial journey. Get ahead. Stay ahead.
Apply Now & Experience RateWatch+

Don't wait.
Start saving!
We're known for providing stress-free and painless mortgage broker services in Canmore, Alberta for buying or refinancing your home.

With a unique blend of low rates, award-winning education, legendary service, and cutting-edge technology, it means you're guaranteed to get a radically different mortgage experience.


Meet The Pennycook's
Before house hunting, the Pennycook's did their homework to make sure they were pre-approved so that their offer meant more. Even in a crazy Alberta market, they closed on a great home they love.

"So wonderful to work with. From answering every question we had, to making this the most seamless process ever, it was such a pleasure. Thank you so much for the timely responses and the professional advice. You were amazing!"

Feeling inspired? Discover how we can make your Canmore mortgage journey just as smooth.
Get Pre-Approved Now
Why using us as your trusted Mortgage Broker in Canmore is a great decision
Rate

Rate is what most borrowers focus on so we'll start here. We get mortgage rates at wholesale and typically guarantee them for up to 120 days. It's good to get a quote from both your bank AND a reputable broker (ahem!!) to make sure you're getting a good rate. Banks usually don't offer competitive rates unless the borrower is moving a lot of cash deposits to the bank. We don't work for any lenders (we only work for you), which gives us the benefit of being able to pick the best rates across loan products from many banks. We have access to over 40 different lenders so that puts you in the driver's seat.

Reliability

It's not just about interest rate. After all, what good is a low rate if the lender can't actually follow through with the loan? Generally, with the big banks, borrowers need to fit in one of their "boxes" in order to get a home loan. So if you have less-than-perfect credit or unconventional employment (ex: own your own business) banks may not even consider you… or even worse the loan might get disqualified after you've made an offer to purchase.

We get docs upfront before providing a pre-approval so that you know you're on solid ground when you start house hunting. This also streamlines the approval process and decreases the lender turnaround time.

Also, keep in mind that employees at banks have varying levels of mortgage experience… and the borrower doesn't really get to decide who works on their loan. Compare this with how you can pick a mortgage broker: based on past client reviews, years in the business, and their overall reputation. You can go as far as handpicking the right person for your exact home loan situation. That'll never be the case when it comes to the loan officer that a bank ends up assigning you.

Speed

Turn times at banks typically aren't quick, which can make your offer less attractive to sellers. In many cases, it can be a nonstarter when the seller a) has multiple offers or b) has an agent that has lost a deal to a bank loan officer foul-up…and unfortunately these disaster stories are common. Talk to your agent if you are unsure if a pre-approval from a big bank could disqualify your offer BEFORE you lose your dream home.

Convenience

Most banks use older systems and processes, which result in more of the borrower's time being needed throughout the loan. It's also one of the reasons behind that "speed" problem we mmentioned above. Lastly, it's why we recommend buyers who go with a bank for their mortgage, stock up on printer toner cartridges (is e-sign too much to ask for nowadays?!). Banks also aren't the most flexible when it comes to their availability. We have flexible scheduling to meet our clients' needs - including evenings and weekends.

So here's our honest, entirely biased recommendation on whether to go with a Mortgage Broker or a Bank. Unless your bank is able to offer a significantly lower interest rate, We recommend minimizing your stress and using a mortgage broker. And whenever in doubt, research reviews (ahem!) of your mortgage provider. It will give you some much-needed peace of mind as you navigate your home purchase. If you are considering getting a mortgage, don't hesitate to reach out!

Empowering Your Mortgage Journey In Canmore.
Discover the real stories from clients and partners who've joined the #MortgageRevolution.